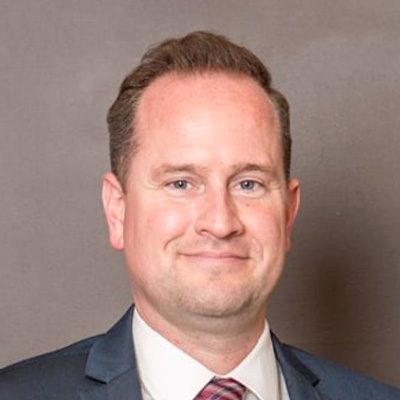 Chiropractor
Daniel Tew D.C.
Dr. Daniel Tew, known in the practice as "Dr. Dan", is a 2009 graduate of Life University in Marietta, Georgia. While at Life University, Dr. Dan earned his Bachelor of Science degree in biology, His Doctorate in Chiropractic, and was actively involved in many extracurricular programs that advanced his adjusting skills and developed his understanding of the Chiropractic philosophy.
Dr. Dan has personally been under chiropractic care since the age of 7 and has seen many outstanding changes in his life as a result. As an infant and young child, Dr. Dan experienced severe allergies, asthma, bed-wetting and behavioral problems ~ all of which were completely resolved as a result of specific chiropractic care. With such a profound personal experience Dr. Dan is very eager to share the power of chiropractic care with you and your family!
Immediately following graduation Dr. Dan put down his chiropractic roots right here in Marietta and has been serving the Marietta / East Cobb community from his private practice on Sandy Plains road.
Outside of the office Dr. Dan works to serve his community and the Chiropractic profession in other ways. He currently sits on the executive board of the Georgia Council of Chiropractic (GCC) and holds the position of Vice President. The GCC, which is the professional association in Georgia responsible for political action and continuing education, has given Dr. Dan many opportunities to both learn and serve the chiropractic profession and his community over the past ten years. He has been involved with everything from writing law pertaining to the practice of chiropractic, to teaching continuing education for Georgia chiropractors, to fundraising for many local charities and events. He was even named "Chiropractor Of The Year" in 2017 by the GCC. Dr. Dan truly feels it has been a blessing to serve the Georgia Council of Chiropractic and plans to continue for many years to come.
Outside of chiropractic Dr. Dan has been blessed with a rich family life. Dr. Dan and his wife, Dr. Leanne ( also a chiropractor) were married in 2017 and were blessed with their first son, Harrison, in 2018. You will commonly find Dr. Leanne at the office helping out with patient care and running the office. Likewise, you will find Harrison running around entertaining everyone who comes to get checked!
Dr. Dan, Dr. Leanne and Harrison are eager to welcome you and your family into their little chiropractic family! Chiropractic Assistant
Sara Chiropractic Assistant
Alma Chiropractic Assistant
Emma
OFFICE HOURS
---
Monday
Closed
---
Tuesday
8:00am - 12:00pm
3:00pm - 6:30pm
---
Wednesday
Closed
---
Thursday
8:00am - 12:00pm
3:00pm - 6:30pm
---
Friday
Closed
---
Saturday
10:00am - 11:30am
---
Sunday
Closed